Flying Dreams and Realizing Win-win with Full Passion——Summer Outward-Bound
In order to initiate response to the requirement of "strengthening excellent team building to lay foundations for enterprise development" specifically proposed for enterprise cultural construction in 2013, and to cultivate stronger team spirit and motivate morale of the staff, the company organized all the staff to participate in one-day outdoor training in June 15, 2013.
All the staff went to Auspicious Valley Forest Park by coach to experience an unusual outdoor training under burning sunshine. Activities such as "Drum ball", "Trust fall", "Go in 60 seconds" and "We are the best" were arranged to consolidate team spirit. Every team member threw himself into these games and worked in partnership during cooperative games. They not only developed tacit mutual understandings but also enhanced confidence and courage in overcoming difficulties. In additions, some kinds of challenges games also strengthened team member's courage and insight, which were conducive for them to getting rid of thinking set. Every team member achieved successful completion of each activity with clear division and good interaction based on instructor's instructions.
All the staff experienced heart shock and spiritual resonance from team building to mutual adjustment and from egoism to teamwork, which helped them strengthen bond of friendship and acquire more mature thought. They also said they would effectively apply knowledge experienced and acquired in this activity to future life and work.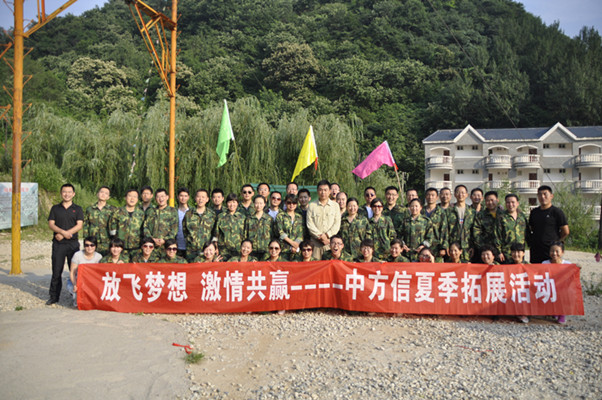 Flying Dreams and Realizing Win-win with Full Passion–Summer Outward-Bound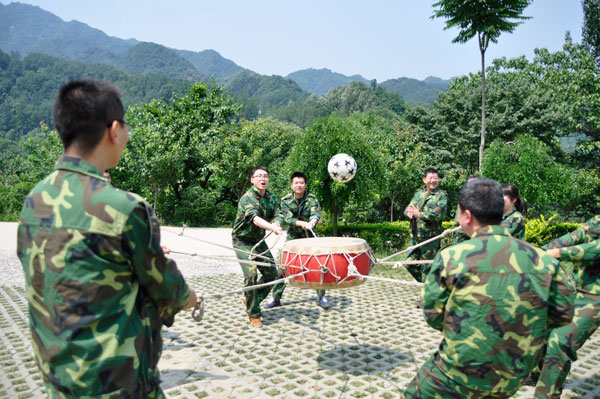 Drum ball